Valeo Massage
Our Mission
Valeo is a Latin word meaning "to be well." Our therapists are here to help you attain wellness for life. At Valeo Massage, we tailor each treatment to the unique needs of the individual.Our therapists are experienced in treating for everyday pain and stress relief as well as auto accident recovery, chronic pain conditions and sports injuries.
Benefits of Massage
Massage/Bodywork has a wealth of benefits, some are physical some are mental and improve flexibility, reduce blood pressure, and restore proper fluid flow in the body. The mental benefits of massage are reduction in mental stress, decreased irritability, improves focus, and improved sleep periods. The emotional benefits of massage are a decrease in anxiety, enhancement of self image, and a more enhanced feeling of wellbeing.
Types of Massage
Deep Tissue
The goal of deep tissue massage is to get in contact with the deep layers of muscle and connective tissues.
Trigger Point Therapy
TP or Myofascial release is a therapy that targets sore, irritable, or tight spots in muscles. The therapist carefully seeks out trigger points and uses specific compression techniques to release these areas.
Visceral Manipulation
VM uses very specific soft manual forces to encourage normal mobility, tone and motion of the internal organs and their connective tissues.
Sports Massage/Injury Recovery
Sports Massage/Injury Recovery is designed to increase athletic performance. Most often sports massage focuses on the muscles used by athletes, i.e. runners want special focus on their legs and hips. Deep tissue techniques aid in increased blood flow and a reduction in soreness of stressed or over used muscle groups.
Craniosacral Therapy
CST is a gentle hands on technique used to find and release restriction in the body's fascia. Fascia is a thick layer of connective tissue which encompasses every organ, bone, and muscle, as well as brain, spinal cord and central nervous system.
---
Our Massage Therapists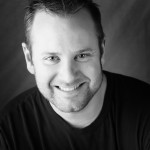 Frank Harris, CMT
If Frank had his own TV show, it would be called "Everybody Loves Frank." What's not to love? He's kind, caring and compassionate and gives great massages! Frank received his training at the Aveda Institute of Minneapolis and has been practicing his craft for more than a decade.
Frank believes that bodily dysfunctions originate in the deeper layers of tissue and must work their way out; he accomplishes this by working from the middle of the body out to the extremities. Frank's technique integrates deep tissue work (to aid in the release of muscle tension) with craniosacral therapy (to free up restriction of the body's fascia and craniosacral system).
Naomi Pierre MT, CNMT
Naomi Pierre is passionate about helping people heal in mind, body, soul and spirit through the healing touch of massage therapy.
Naomi is certified in NeuroMuscular Therapy and Myofascial Release techniques through Judith Walker DeLaney's NMT Center (St. Petersburg, FL) and graduated with an Associate of Applied Science degree from Northwestern Health Sciences University (Bloomington, MN). Under the guidance of skilled instructors at NWHSU, Naomi learned the art of Clinical, Western Style Swedish Relaxation, Oncology and Geriatric massage therapy techniques. She enjoys working with people who suffer from migraine headaches, TMJ Syndrome, whiplash, shoulder and rotator cuff injuries, as well as hip discomfort and sciatica.
When not working with patients and clients, she enjoys spending time with her family and friends, hiking, long distance running, event photography, and cooking.
Ralph Scott Smith, CMT
As a USA Diving coach for over 30 years, personal trainer, and health club manager, Ralph has the knowledge of sports, and training necessary to provide exceptional massage therapy for athletes and individuals of all types. His in-depth understanding of the body gives him an insider's insight as to what each individual needs for sports readiness, rehabilitation, and preventative bodywork.
Ralph is a two-time World Record Holder in the sport of diving at a Master's level. Having over 20 Master's National Championship Gold medals and several World titles to his name, he combines his years of experience with a deep knowledge of sports performance and training to provide unmatched therapeutic massage.
Ralph received his degree in massage therapy at CenterPoint Massage and Shiatsu School and has advanced training and experience in kinesiology, anatomy, trigger point therapy, Swedish massage, and reflexology. With a blend of clinical practice working with physical therapists, chiropractors and allied medical providers, as well as extensive experience in providing therapeutic massage, Ralph has an amazing skill set to help each patient with their individual needs. The only thing more impressive than his background and experience is his compassion for his patients and his ability to connect with each of them in a personal and professional way.
Ralph is a member of the ABMP, a professional massage organization and has been a member of the Hopkins Health and Wellness Center and DMR Clinic team since October 2015.