Massage Therapy Woodbury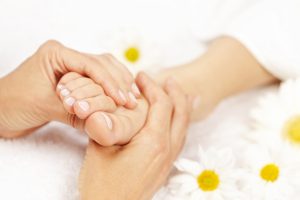 Staying happy and healthy is crucial to live a great life. How has your life been treating you? Or better yet, how have you  been treating yourself? One of the best ways to treat yourself is by scheduling a massage with a talented and experienced massage therapist here in Woodbury. Understandably, we grasp why it can be so difficult to get yourself to schedule a 60 minute massage once or twice a month, but do you know the benefits of doing do? If you aren't too sure about massage and why it's so beneficial, here are the answers to all of your questions.
What is massage?
Massage is a term for pressing, rubbing and manipulating your muscles, ligaments, tendons and skin. And, there are a variety of massage techniques available to you, including both deep and light pressured massages. Through therapeutic massage, you may be able to feel an increased amount of relief throughout your body. Muscle and body pain can both be decreased while increasing your overall well-being through massage.
Different types of massage include the following:
Swedish massage – This type of massage is the most gentle and relaxing type of massage therapy. A Swedish massage consists of long gentle strokes with circular movements, kneading and tapping. This technique helps to energize your body and relax muscles.

Deep tissue massage – A deep tissue massage is a relaxing and pain-relieving technique. People who are experiencing muscle aches and pains will benefit from a deep tissue massage more in comparison to a Swedish. Deep tissue massage offers individuals deeper pressure with slower strokes to target deeper layers of muscle and connective tissue. This type of massage tends to help those who are recovering from damage from injuries.

Sports massage – Similar to a Swedish massage, a sports massage will follow the Swedish technique with an addition of stretching and an active release approach. This type of massage will benefit individuals who participate in an active lifestyle to both treat and prevent current and future injuries.

Trigger point massage – Individuals who are experiencing deep muscle pain from the overuse of a muscle will benefit the most from this type of massage. Trigger point therapy focuses on releasing tightness deep down in the belly of muscle fibers from injuries or overuse.
Benefits of Massage
An individual who schedules one to two massages a month tends to benefit the most from massage therapy. Additionally, people who experience massages regularly report feeling less stressed and a decrease in painful muscle tension throughout their body.
While more research may be able to confirm many of the benefits of massage therapy, research has already shown massage may be helpful for treating:
Digestive disorders

Headaches

Anxiety

Insomnia related to stress

Sports injuries

Soft tissue injuries and/or strains

Fibromyalgia

Myofascial pain syndrome

Temporomandibular join pain (TMJ)
Schedule with us in Woodbury today!
Do all the benefits outweigh the skepticism of the unknown? Feel free to schedule a massage with Woodbury's premier massage therapists at the DMR Clinic. Our therapists are here to make your life more enjoyable through the power of therapeutic touch. Join us in Woodbury today by scheduling an appointment to relieve your body from stress and pains.