DMR Method Chiropractors
Our Chiropractic Team
As specialists in chiropractic care, using the MDR method, we are proud to serve the communities of Hopkins, Woodbury and Pequot Lake, Minnesota. Staffed with a stellar team of chiropractors, physical therapists and therapeutic massage specialists, each of the DMR Clinics are unmatched for innovative health care techniques. Our focus has always been keenly aimed at offering the absolute best in integrative health and spinal rehabilitation.
---
Dr. Brody Peterson, Chiropractor
Dr. Brody Peterson was raised outside of Boulder, Colorado. He attended undergraduate at the University of Colorado in Boulder and received a bachelor's degree in Integrative Physiology. He continued his education and received his doctorate from Northwestern Health Sciences University in Bloomington, Minnesota. He completed a preceptorship in Vail, Colorado and followed into practice at an integrative medical clinic in Aspen before relocating to the team at Hopkins Health & Wellness Center.
Dr. Brody is a certified Active Release Technique provider and has advanced training and experience treating soft tissue and extremity injuries, spinal conditions, and auto accidents.
Dr. Brody and his wife, Megan, love spending time outdoors, skiing, snowboarding, mountain biking, kayaking, hiking, and camping.
---
Dr. Pete L'Allier, Chiropractor
Dr. L'Allier completed his graduate studies at Northwestern Health Sciences University in 1990. After becoming a licensed and board-certified chiropractor the following year, Pete founded one of the first clinics in the country to offer chiropractors, physical therapists, occupational therapists, and medical doctors working together as an integrated team.
He is the founder and president of Hopkins Health & Wellness Center.  He and his team created the DMR Method, a nonsurgical process of evaluation and treatment for neck and back pain. Dr. L'Allier is a healthcare researcher who has served as an associate clinical faculty member at Northwestern College of Chiropractic, has mentored numerous students and healthcare providers, and has been a speaker on topics of health and wellness for a number of corporations and organizations.
Dr. L'Allier is also the creator of School Survivor, a character-building and team-building program for children that has benefited thousands of elementary, middle school, and high school children. He and his wife, Jennifer, have two children and live on a hobby farm in Minnetrista, Minnesota.
---
Dr. Abby Bell, Chiropractor
Dr. Abby Bell grew up in the small town of Spicer, Minnesota. She moved to Fort Collins, Colorado to pursue her undergraduate degree, graduating from Colorado State University with a Bachelor of Science in Health and Exercise Science, with a concentration in Sports Medicine. From there, she returned home and obtained her Doctorate of Chiropractic degree from Northwestern Health Sciences University in Bloomington, Minnesota.
Dr. Abby was first introduced to chiropractic in junior high when she suffered muscle and joint pain from various sports, which sparked her interest in "natural healing." Dr. Abby saw the positive results of chiropractic on sports-related conditions first hand. She quickly learned that chiropractic was a crucial tool in maintaining health and wellness in all people. She is very passionate about her work and truly believes chiropractic should be a vital part of every person's health and well-being.
Her mission includes teaching the direct relationship between one's quality of life and the healthy function of their nervous system, as well as addressing lifestyle factors that contribute to overall health. Dr. Abby enjoys working with patients of all ages, and finds it especially rewarding when working with children and families.
In her free time, Dr. Abby enjoys surrounding herself with family and friends, being outdoors, boating, traveling, staying active, and spending time with her husband, Todd, and daughters, Olivia and Leighton.
---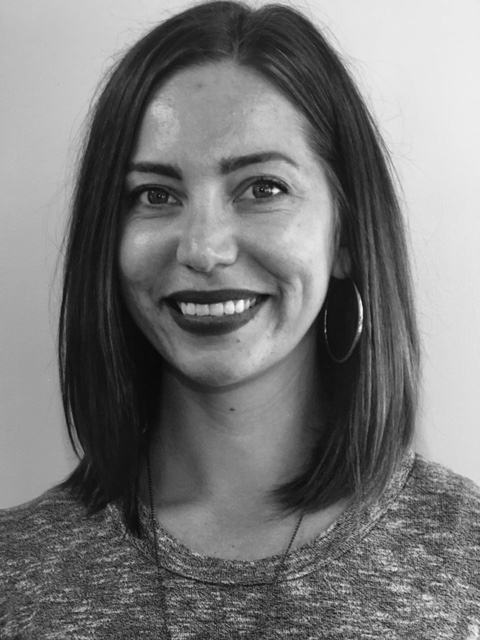 Dr. Andrea Fetzek, Chiropractor
Dr. Andrea Fetzek is an exceptional chiropractor with six years of clinical experience. She became a chiropractor based on her own personal experience as an elite track athlete. After suffering a severe back and hip injury, she recovered with a multidisciplinary approach that included chiropractic, physical therapy, and surgical intervention. After becoming a chiropractor, she had a mission to work collaboratively with other healthcare providers including physical therapists and medical spine specialists. In clinical practice, she enjoys helping others find pain relief and reach their full potential through patient education, nonsurgical care, and self-care instruction.
In her spare time, Dr. Andrea enjoys working out, reading, skiing, and camping. Her husband, Gabe, is a firefighter in Minneapolis, and her young daughter Cecelia keeps her on her toes when she is not working at the clinic.
---
Dr. John Fikis, Chiropractor
Dr. John Fikis grew up in the small town of Dryden, Ontario, Canada. After completing his undergrad in Kinesiology in Canada, he obtained his Doctorate of Chiropractic from Northwestern Health Sciences University in Minnesota. In addition to providing exceptional chiropractic treatment to thousands of patients, Dr. John has worked with many physical therapists and other medical specialists. He specializes in complicated spinal issues and acute injury care.
Dr. John and his wife Dawn have been married for 19 years and enjoy fishing and water sports on the lake. They enjoy the Renaissance Festival each fall, and tread carefully during football season. He roots for the Chargers and she is a Steelers fan.
---
Dr. Rachel Moore, Chiropractor (Woodbury Location)
Dr. Rachel Moore grew up in the small town of Two Harbors, Minnesota, and completed her undergraduate studies at the University of Minnesota-Duluth. She received her Bachelors of Science degree in Human Biology and Doctorate of Chiropractic from Northwestern Health Sciences University in Bloomington, Minnesota.
Dr. Rachel had always wanted to work in the healthcare field. What drew her to chiropractic was the opportunity to help people overcome a variety of conditions without using drugs or surgery. She is passionate about working with an integrative wellness team to provide comprehensive treatment for her patients. Her mission is to create a healthy community by educating and empowering as many people as possible to experience optimal health by promoting wellness in every aspect of life. Her goal is to help each patient become pain free and enjoy life to the fullest as quickly as possible.
Dr. Rachel and her husband, Mike, enjoy an active lifestyle and spending time with their son, Liam, and their Labrador, Maxx. They love taking their cedar-strip canoe out on the water on summer days and enjoying all that this beautiful area has to offer!
---
Jeffrey Elliot, Chiropractor (Woodbury Location)
---
Stop suffering from your chronic condition today. By calling and scheduling your full consultation, you can begin experiencing a life free of nagging or debilitating pain. Schedule your appointment by filling out our online form or by calling 952-314-1245.